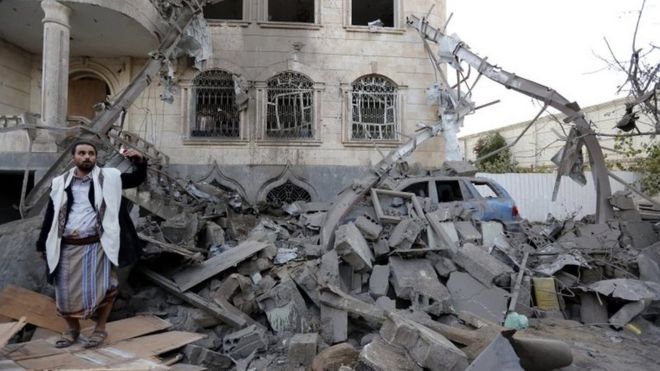 UK government arms sales to Saudi Arabia are lawful, the High Court has ruled, after seeing secret evidence.
The court rejected campaigners' claims ministers were acting illegally by not suspending weapon sales to the kingdom, which is fighting a war in Yemen.
The UN claims strikes on Houthi rebels caused thousands of civilian deaths.
The government said defence exports would continue to be reviewed but the Campaign Against the Arms Trade said an appeal against the ruling was planned.
The group had claimed the UK has contravened humanitarian law and attacked the refusal of the Secretary of State for International Trade to suspend export licences for the sale or transfer of arms and military equipment.
Lord Justice Burnett and Mr Justice Haddon-Cave, sitting in London, said the decision to carry on the arms trade was not unlawful.
The judges said "closed material", which had not been made public for national security reasons, "provides valuable additional support for the conclusion that the decisions taken by the secretary of state not to suspend or cancel arms sales to Saudi Arabia were rational".