In the first interview, Amy Goodman speaks with Croatian philosopher Srećko Horvat, co-founder of the Democracy in Europe Movement (DiEM25). In the second interview, Jaisal Noor speaks with South African activist Patrick Bond, while demonstrators from the G20 protests in Hamburg also provide their views. (Democracy Now!/The Real News)
Steven Morris reports for The Guardian:
The British army is specifically targeting young people from working-class backgrounds in a glossy recruitment campaign despite claiming to aim advertising at all socio-economic backgrounds, an internal briefing document seen by the Guardian reveals.
A briefing document on the This Is Belonging campaign spells out that the key audience is 16- to 24-year-old "C2DEs" – marketing speak for the lowest three social and economic groups.
The document also makes it clear that while the campaign is UK-wide, there are "up-weights" to cities in northern England including Manchester and Sheffield and to Birmingham, Belfast and Cardiff.
Army chiefs insist they do not specifically target poorer people from deprived areas, but seek out talented and motivated youngsters of all social classes from across the country. However, the charity Child Soldiers International, which obtained the briefing document, said the strategy set out in them clearly showed this was not true.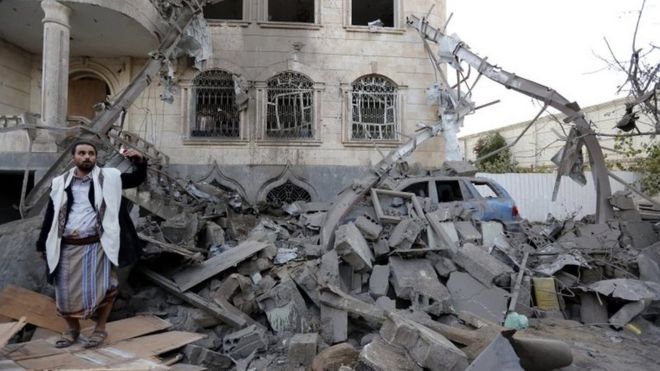 UK government arms sales to Saudi Arabia are lawful, the High Court has ruled, after seeing secret evidence.
The court rejected campaigners' claims ministers were acting illegally by not suspending weapon sales to the kingdom, which is fighting a war in Yemen.
The UN claims strikes on Houthi rebels caused thousands of civilian deaths.
The government said defence exports would continue to be reviewed but the Campaign Against the Arms Trade said an appeal against the ruling was planned.
The group had claimed the UK has contravened humanitarian law and attacked the refusal of the Secretary of State for International Trade to suspend export licences for the sale or transfer of arms and military equipment.
Lord Justice Burnett and Mr Justice Haddon-Cave, sitting in London, said the decision to carry on the arms trade was not unlawful.
The judges said "closed material", which had not been made public for national security reasons, "provides valuable additional support for the conclusion that the decisions taken by the secretary of state not to suspend or cancel arms sales to Saudi Arabia were rational".