Rhett Jones reports for Gizmodo: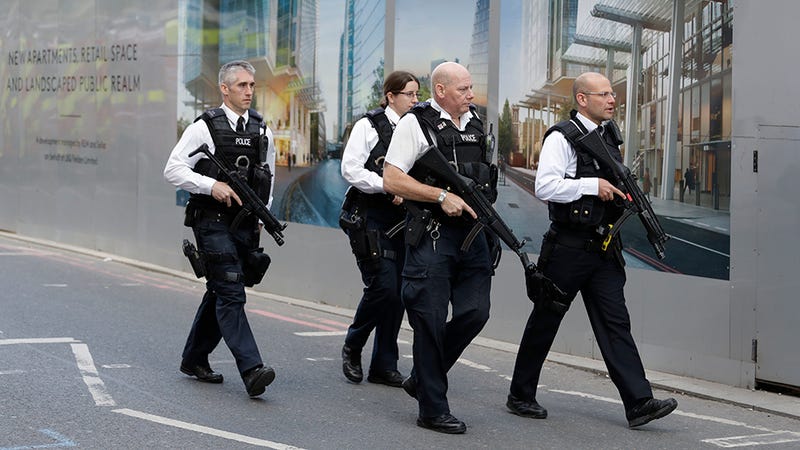 [..] So far, seven people have died as a result of the attack and 48 were injured. It follows a separate incident in March when pedestrians were hit by a car on Westminster Bridge, and an attack in May in which concertgoers in Manchester were assaulted by a suicide bomber. According to the prime minister, the terror attacks are not linked by "common networks", but the close proximity of these tragedies are certain to create a heightened urgency for politicians to demonstrate that something is being done to prevent another
"Everybody needs to go about their lives as they normally would," Prime Minister May told reporters in a statement. "Our society should continue to function in accordance with our values." But that was the extent of May's acknowledgement that society should not allow terrorism to dictate how we live. She then shifted to statements like, "There is, to be frank, far too much tolerance of extremism in our country." It was an odd thing to say. Is there really a "tolerance of extremism" in the western world, or is it more a case of not wanting to sacrifice freedoms in accordance with the wishes of terrorists?
The statement was light on particulars, but greater policing of the internet was a key point that May hammered on multiple times. "We cannot allow this ideology the safe space it needs to breed," she said. "Yet that is precisely what the internet and the big companies that provide internet-based services provide." Her most specific and unnerving comment was, "We need to work with allied democratic governments to reach international agreements that regulate cyberspace to prevent the spread of extremist and terrorism planning."