Patrick Cockburn reports for The Independent: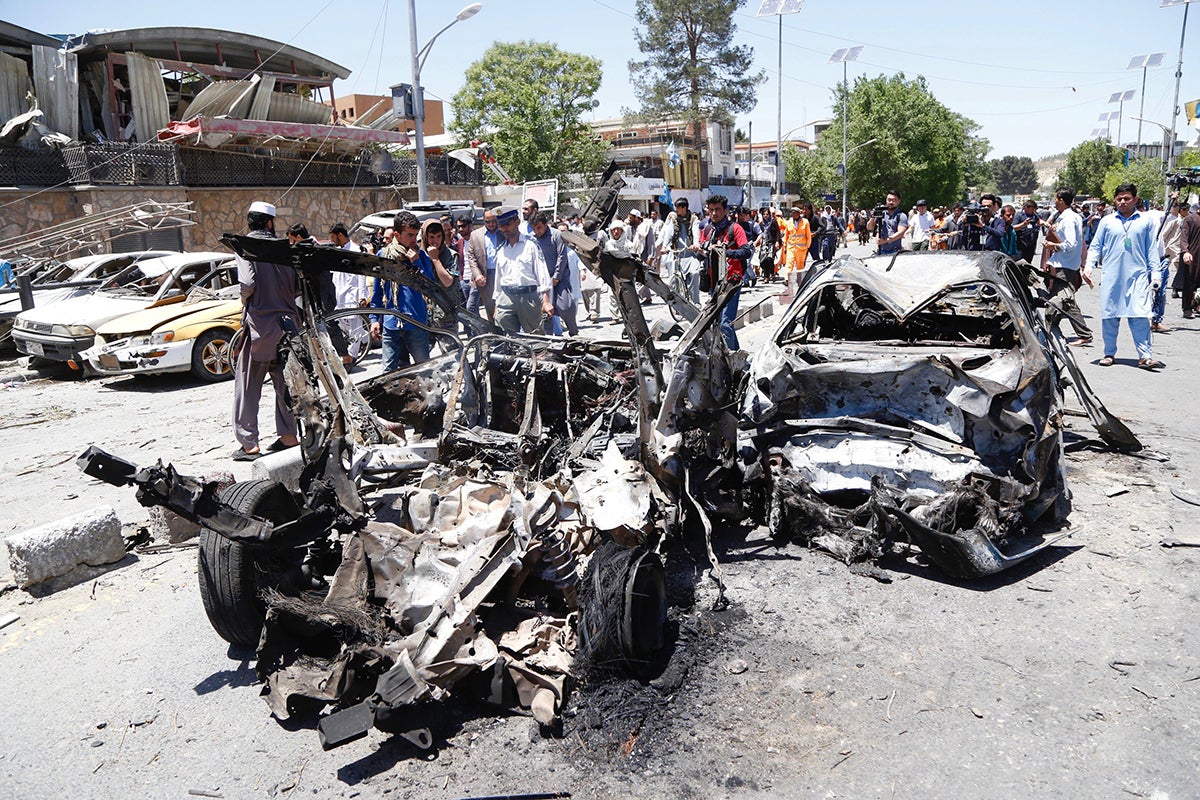 […] The war in general in Afghanistan is close to a stalemate, though the Taliban has been making ground since international forces withdrew at the end of 2014. They control or contest areas inhabited by more than 40 per cent of the Afghan population, though the government of President Ashraf Ghani holds all the provincial capitals. US air strikes limit the ability of the Taliban to win strategic victories or capture and hold urban centres.
President Trump is considering sending a further 3,000 to 5,000 troops to bolster the 10,000 who are already there as a "counter-terrorism mission".  It became clear during the past two years that the Afghan government could not survive without foreign assistance, much of it from the US. While President Obama tended to play down its growing military engagement in Afghanistan, Iraq and Syria, Mr Trump plays up more air strikes or troop reinforcements as a sign of stronger US resolution under his leadership.
In practice, it has been unlikely over the past decade that the Taliban would lose so long as it had a strong core of indigenous support and the covert backing of Pakistan, where its forces could always seek sanctuary. Though aware of this, the US has always balked at a confrontation with Pakistan as a leading US ally in South Asia and a nuclear armed military power. It has likewise been unlikely that the Taliban would win because of sectarian and ethnic limitations to their support in Afghanistan and the financial and military backing of the US for the government in Kabul