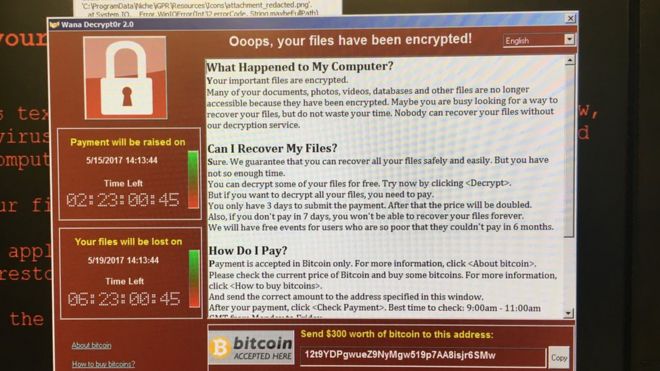 NHS services across England and some in Scotland have been hit by a large-scale cyber-attack.
Staff cannot access patient data, which has been scrambled by ransomware. There is no evidence patient data has been compromised, NHS Digital has said.
NHS England has declared a major incident. The BBC understands up to 25 NHS organisations and some GP practices have been affected.
It comes amid reports of cyber-attacks affecting organisations worldwide.
A Downing Street Spokesman said Prime Minister Theresa May was being kept informed of the situation, while Health Secretary Jeremy Hunt is being briefed by the National Cyber Security Centre.