Ian Bremmer writes for Time Magazine: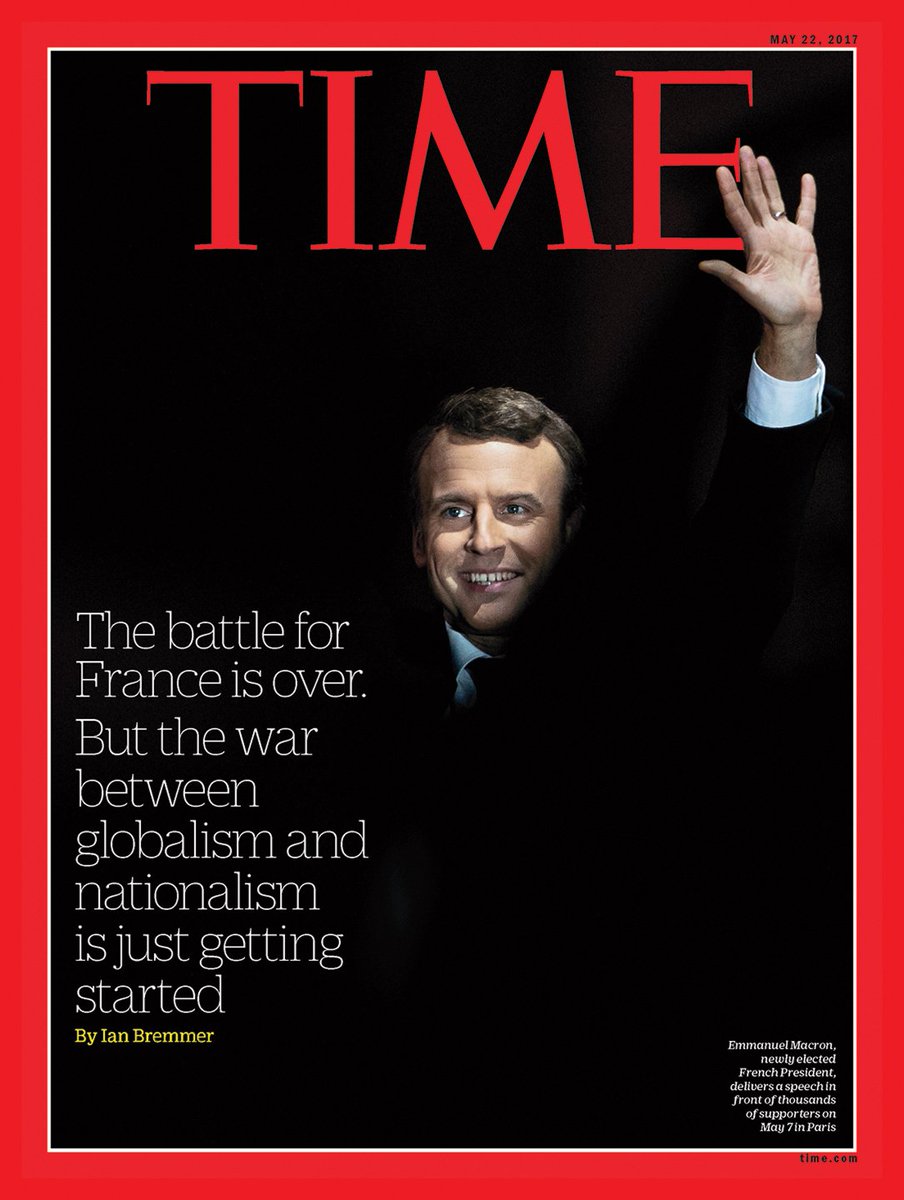 When the storm turns out to be less severe than the warnings, there's always a sigh of relief–and maybe a bit of over-confidence after the fact. If fans of the European Union felt better after populist Geert Wilders came up short in the Dutch elections in March, they also took heart from the absence of anti-E.U. firebrands among the leading contenders for this fall's German elections. Then came May 7. The victory of Emmanuel Macron over Marine Le Pen in France's presidential elections signaled that "the season of growth of populism has ended," Antonio Tajani, president of the European Parliament, said on May 8.
Not so fast. Europeans will soon remember that elections are never the end of anything–they're a beginning. And whether the issue is unelected Eurocrats' forcing voters to abide by rules they don't like or fears that borders are insecure, there are good reasons to doubt that the anti-E.U. fever has broken. France's Macron now faces powerful opposition on both the far right and the far left. Hungary and Poland are becoming increasingly illiberal. Brexit negotiations are getting ugly. And resentment toward the E.U. is still rising throughout Europe.
In the U.S., President Donald Trump may be pushing what increasingly resembles a traditional Republican agenda, but polls show that his supporters are still eager for deeper disruption. Trump's embrace of Turkey's Recep Tayyip Erdogan, Egypt's Abdul Fattah al-Sisi and the Philippines' Rodrigo Duterte suggests a lasting affinity with aggressive strongmen. His chief adviser and nationalist muse, Stephen Bannon, may be under fire, but he's still there. The Trump presidency has only just begun.
In short, nationalism is alive and well, partly because the problems that provoked it are still with us. Growing numbers of people in the world's wealthiest countries still fear that globalization serves only elites who care nothing about nations and borders. Moderate politicians still offer few effective solutions.