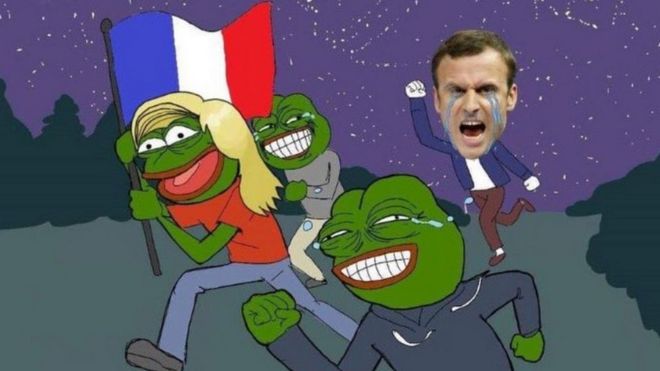 It's still unclear who hacked incoming French President Emmanuel Macron's emails. But what does the way they then spread across the internet tell us about the way hackers and political movements work in tandem?
It was a huge story that broke in the very final hours of coverage of France's presidential election campaign. But whoever dumped the leaked Macron emails online, did not by themselves turn them into a global topic of discussion. That job was left to a network of political activists, aided by bots and automated accounts, and then ultimately signal boosted by the Twitter account of WikiLeaks.
BBC Trending has spoken to the main activist who took the data dump from a fringe message board to the mainstream – and we've pieced together the story of how the hack came to light.