Jessa Crispin writes for The Guardian: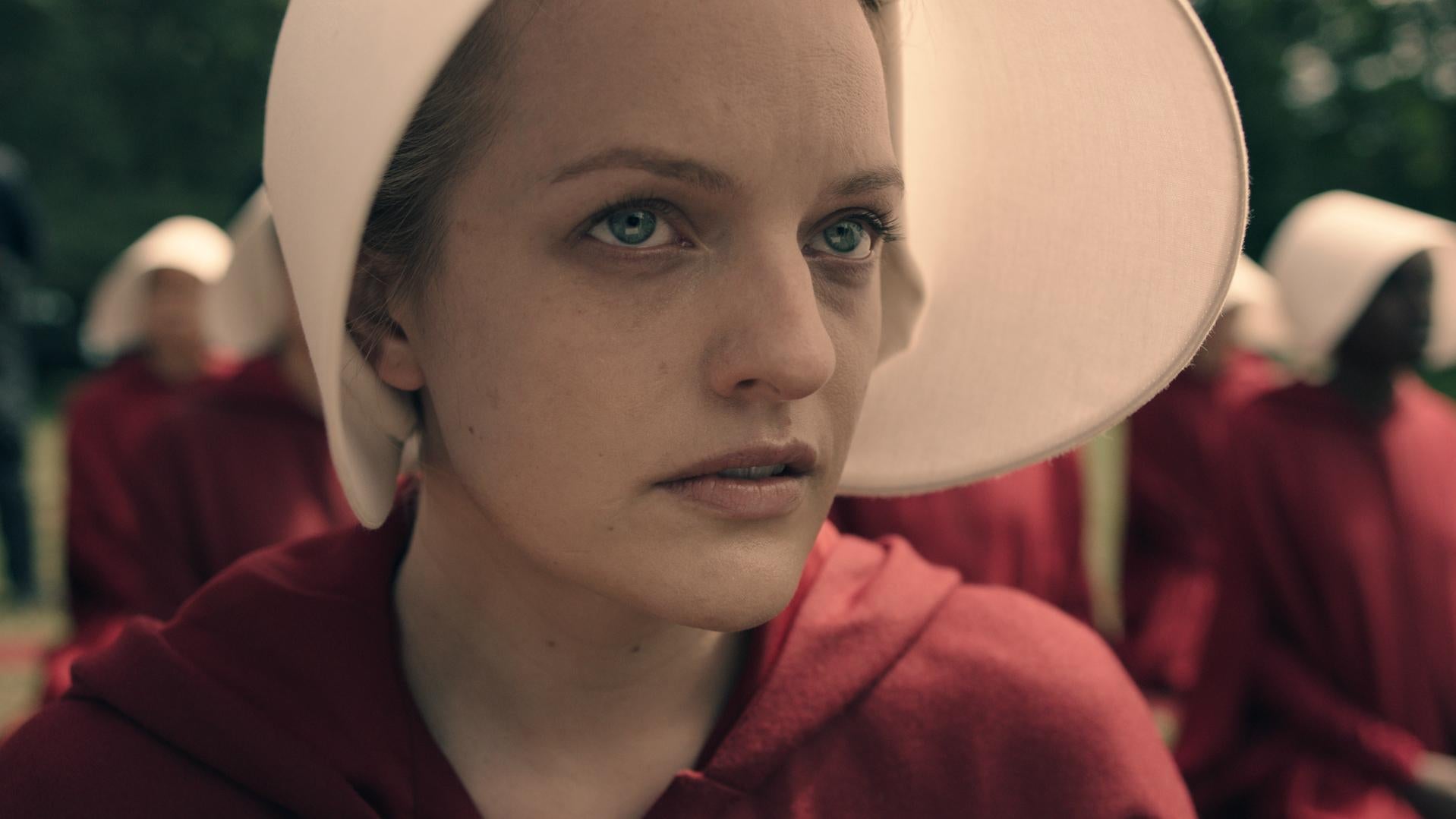 […] If the television show based on the Margaret Atwood dystopia feels like propaganda, with its depiction of women raped, mutilated, and forced into shapeless cloaks and bonnets in the new American theocracy named Gilead, then it shouldn't be a surprise viewers are responding to it as such.
There are dozens of thinkpieces claiming this show is all too real and relevant; Atwood herself called it "a documentary" of Trump's America. Sarah Jones at The New Republic went so far as to compare Gilead to contemporary Texas and Indiana. Women are in peril. We must do something.
If this propaganda is not being used to sell us a war, we should be interested in what it is selling us instead. That so many women are willing to compare their own political situation living under a democratically elected president with no overwhelming religious ideology (or any other kind, for that matter, except for maybe the ideology of greed and chaos), with the characters' position as sexual slaves and baby incubators for the ruling class, shows that it is always satisfying to position yourself as the oppressed bravely struggling against oppression.
The text and the thinkpieces make it clear who our enemies are: conservatives and Christians. (It shouldn't be a surprise The New Republic piece was headlined "The Handmaid's Tale is a Warning to Conservative Women.")