Jason Leopold reports for BuzzFeed News: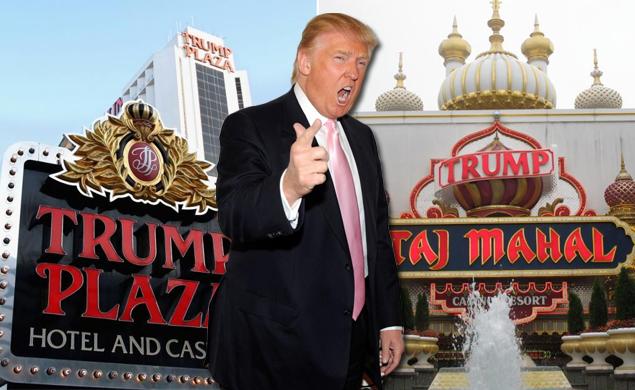 When Donald Trump's casino business went bankrupt in 2009, a lawyer whose clients stood to lose more than a billion dollars told police and the FBI that he got a menacing phone call from a man with a thick New York accent who threatened his family.
"My name is Carmine. I don't know why you're fucking with Mr. Trump but if you keep fucking with Mr. Trump, we know where you live and we're going to your house for your wife and kids," the caller said, according to the account that the attorney, Kristopher Hansen, gave to the Holmdel police department in New Jersey. Hansen speculated that the caller was Trump's bodyguard.
According to FBI case notes, the phone call to Hansen was made at 2:05 p.m. on Feb. 18, 2009, from a New York City telephone booth located across the street from the Ed Sullivan Theater, where Trump was a guest that day on The Late Show With David Letterman. Three former employees of the show told BuzzFeed News that guests were asked to arrive in advance of the 4:30 taping, though accounts differ on just how far in advance.
The incident, which has never before been made public, came at a time when Trump's signature mix of celebrity glamor and ruthless business tactics was on stark display. The implosion of his flagship casino company, Trump Entertainment Resorts, left many investors and contractors empty-handed. But Trump walked away from the wreckage, gilding his public image and largely denying responsibility. "I wasn't involved at all in management," Trump told Letterman. Trump had been chairman of the board until five days earlier, and his daughter Ivanka had also been on the board.