Matt Novak reports for Gizmodo: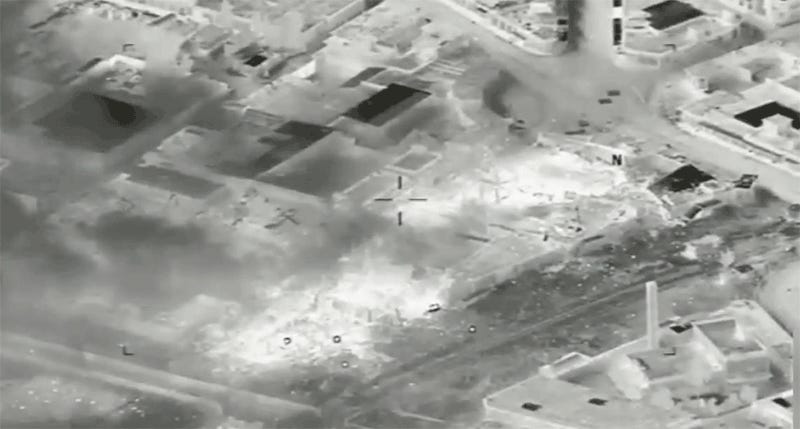 President Trump has said that America needs to rebuild its military, which is laughable in many ways. But he's right in one respect. We need more bombs. Why? Because the US has dropped so many bombs in the fight against ISIS over the past two years that we're running out.
As military news site Defense One reports, America is running short on the GPS-guided Small Diameter Bombs made by Boeing, newer models made by Raytheon, and even air-to-air missiles. Many of the existing stockpiles of bombs held by the US military are being diverted from the Pacific region to the Middle East and Africa, where the need is reportedly most urgent.
But this isn't a new problem. There have been warnings from the Pentagon for almost a year that our intensive bombing of ISIS targets around the world could lead to a shortage. We ran into a similar problem near the end of 2015.
Since the beginning of Operation Inherent Resolve in August of 2014, the US has spent over $11.9 billion on military operations against ISIS. That includes over 19,607 strikes in Iraq and Syria alone, at a cost of roughly $12.8 million per day. And that doesn't even count airstrikes in places like Afghanistan, Somalia, and Yemen.