Patrick Cockburn reports for The Independent: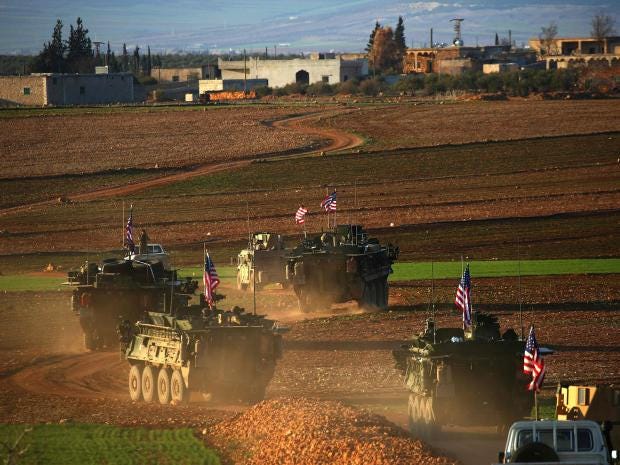 Winners and losers are emerging in what may be the final phase of the Syrian civil war as anti-Isis forces prepare for an attack aimed at capturing Raqqa, the de facto Isis capital in Syria. Kurdish-led Syrian fighters say they have seized part of the road south of Raqqa, cutting Isis off from its other territory further east.
Isis is confronting an array of enemies approaching Raqqa, but these are divided, with competing agendas and ambitions. The Syrian Democratic Forces (SDF), whose main fighting force is the Syrian Kurdish Popular Mobilisation Units (YPG), backed by the devastating firepower of the US-led air coalition, are now getting close to Raqqa and are likely to receive additional US support. The US currently has 500 Special Operations troops in north-east Syria and may move in American-operated heavy artillery to reinforce the attack on Raqqa.
This is bad news for Turkey, whose military foray into northern Syria called Operation Euphrates Shield began last August, as it is being squeezed from all sides. In particular, an elaborate political and military chess game is being played around the town of Manbij, captured by the SDF last year, with the aim of excluding Turkey, which had declared it to be its next target. The Turkish priority in Syria is to contain and if possible reduce or eliminate the power of Syrian Kurds whom Ankara sees as supporting the Kurdish insurrection in Turkey.