Annalee Newitz reports for Arstechnia: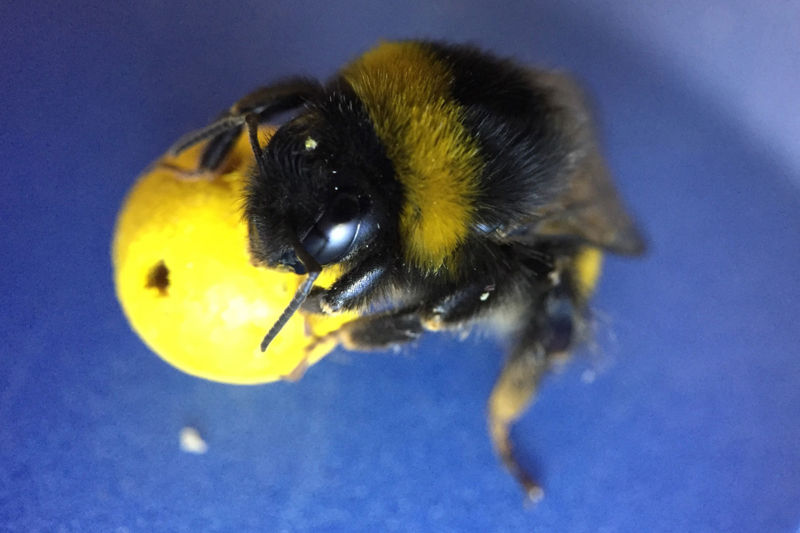 You can now add bees to the rarefied list of tool-using animals, which already includes primates, crows, octopods, otters, porpoises, and more. A fascinating set of experiments has revealed that bees can be taught to use tools, even though they don't use them in the wild.
Queen Mary University of London biologist Olli J. Loukola and his colleagues wanted to find out more about how bee intelligence works. Previous experiments with the insects have shown that they can count, communicate with each other using "waggle dances" that reveal the direction of food, and pull strings to get access to food. Loukola's new tool use test showed that not only are bees good with tools, but they can also extemporize to use them more effectively.