Ryu Spaeth writes for New Republic: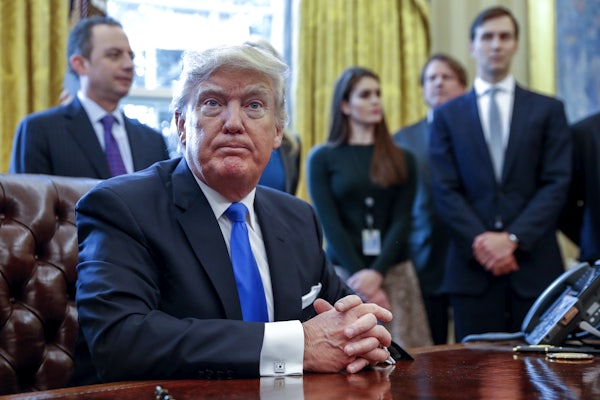 […] As Beutler wrote, the institutions of civil society responded with alacrity to Trump's Muslim ban, ensnaring his executive order in the courts. But the institutions of government are withering, starting with the moribund and morally decrepit Republican Party, the wound that allowed Trump to enter the body politic and hijack it. Meanwhile, the Western world is being buffeted by immense forces, from the fallout from the 2008 financial crisis to upheaval in the Middle East—the very forces that propelled Trump to the White House and continue to upend liberal democracy as we know it. The lesson of the 2016 election is that the system failed us utterly. If President Trump can happen, anything can happen.
All of this is to say that there's a lot of gasoline lying around and it won't take much to spark it. This is not to say we're looking at some imminent version of the Reichstag Fire. Like everyone else, I took heart from the demonstrations at JFK and around the country; it was evidence that America is full of good people and that we are not doomed to some Trumpian dystopia. But just consider what would have happened if the terror attack in Quebec City had occurred in the United States (even if the attack targeted Muslims). With the ban already in place, wouldn't such an attack become instantly politicized? Would such an attack not justify the ban in the eyes of the Trump administration, and give it grounds to expand it? Can anyone say, with any certainty, that we wouldn't see tanks in the streets? I don't think we should succumb to hysteria. But should we be afraid? Absolutely.