Grace Dent writes for The Independent: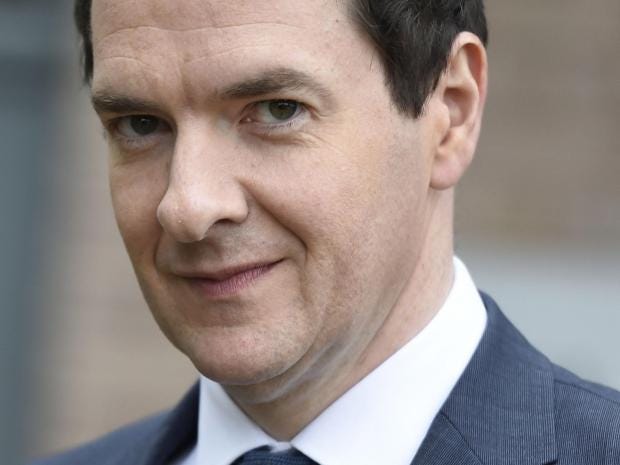 Like several leading panto baddies in our current brooding dystopian landscape, George Osborne doesn't help himself – well, not in the popularity stakes at least.
Osborne, we have learned this week, will join the investment research arm of the BlackRock Investment Institute as a senior adviser this February for a six-figure sum. Osborne's windfall comes shortly after his £600,000 autumn speaking tour in which BlackRock generously gave him £34,109 for one talk. There are no current indications that Osborne will give up his role as MP for Tatton, representing his 65,200 constituents.
My cynical self feels dubious that Osborne can remain entirely focused on the hoi polloi of South-west Manchester's piffling agonies: their closing A&E, their HS2 worries, their superfast broadband and super-slow traffic and so on, while at the same time feathering his nest via BlackRock, but then the company's name doesn't help. BlackRock sounds like a twisted confederacy of steampunk nihilist megalomaniacs situated just Beyond Thunderdome. It sounds like a cannibal-strewn landmass, cursed yet useful in a military sense, to which a 17th-century sociopath played by Tom Hardy owns the deeds.