David A. Graham reports for The Atlantic: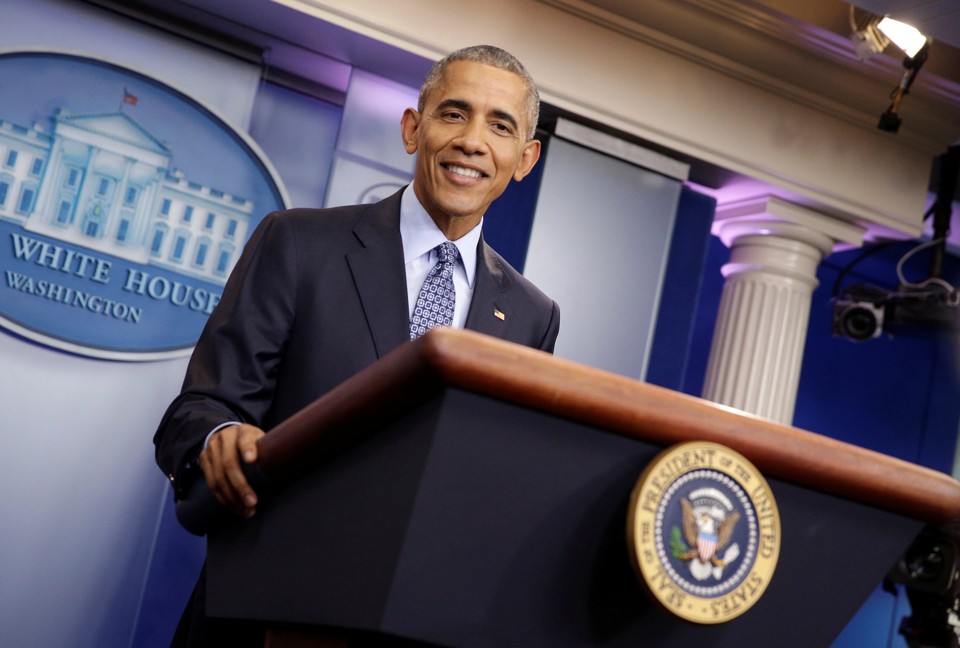 Barack Obama is the leader of the nation's progressive political party, but his belief in progress is more fundamental than a simple political label. "Hope" may have seemed a facile or even juvenile basis for a presidential campaign in 2008, but it was a sincere one, as Obama demonstrated one final time Wednesday afternoon in the final press conference of his presidency.
Speaking to reporters at the White House, he insisted that although the arc of history is long, passing even through a Donald Trump presidency, it does bend toward Obama's vision of justice. This faith that there is a right side of history has been a hallmark of his term in office, but it looks shakier than ever to many members of his party since the November election. As he did in his farewell address on Tuesday, Obama made the case for hope, even as he offered a series of warnings to, and about, the incoming Trump administration.
"I believe in this country. I believe in the American people," he said. "I think we're going to be okay."