Matthew Campbell and Simon Kennedy report for Bloomberg: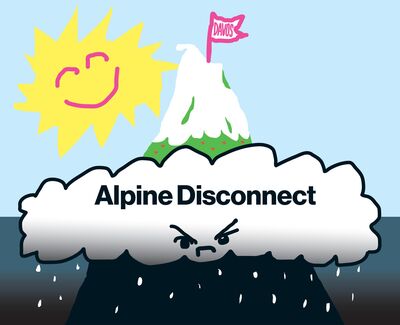 Kenneth Rogoff can pinpoint the moment he started to grow concerned Donald Trumpwould be the next U.S. president: It was when Rogoff's fellow attendees at the World Economic Forum's annual meeting last January said it could never happen. "A joke I've told 1,000 people in the months since leaving Davos is that the conventional wisdom of Davos is always wrong," says the Harvard professor and former chief economist of the International Monetary Fund. "No matter how improbable, the event most likely to happen is the opposite of whatever the Davos consensus is."
The repeated failure of business and political elites to predict what's coming—last year, that included the U.K.'s vote to leave the European Union—doesn't strike those returning this month to the Swiss Alps as very funny. After a year in which political upsets roiled financial markets and killed off the careers of once-dominant Davos-going politicians, the concern for delegates attending this year's meeting isn't that their forecasts are often wrong, but that their worldview is.
In its four decades of existence, the WEF has nurtured a broad consensus in favor of globalization and open markets. At its core is the notion that capital, goods, and people should be able to move freely across borders, a principle that can deliver huge benefits to those with education and money but seems terrifying to those without either. For the 3,000 people who will convene in the small Swiss town from Jan. 17 to 20, the 2017 event could be a moment of reckoning. At speakers' podiums, coffee bars, and the ubiquitous late-night parties, they'll be asking themselves whether Davos has become, at best, the world's most expensive intellectual feedback loop—and, at worst, part of the problem.