Patrick Cockburn writes for The Independent: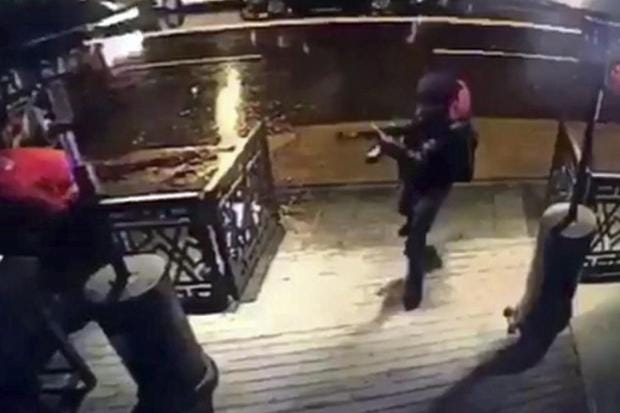 The killing by an Islamic State (Isis) gunman of 39 civilians in a nightclub in Istanbul is the latest massacre in Turkey, where such slaughter is now happening every few weeks. The perpetrators may differ but the cumulative effect of these atrocities is to persuade Turks that they live in an increasingly frightening and unstable country. It is also clear that the Turkish government does not know what to do to stop the attacks.
These are likely to continue with unrelenting savagery whatever the government does, because Isis is too big and well-resourced to be eliminated. It is well rooted in Turkey and can use local militants or bring in killers from abroad, as may have happened at the Reina nightclub and was the cae in the assault on Istanbul's Ataturk Airport earlier in the year.
As in France, Belgium or Germany, it is impossible to stop attacks when ordinary civilians are the targets and the killers are prepared to die. Their success is often blamed on "security lapses" but in practice no security will provide safety.
What makes "terrorism" in Turkey different from Europe and the Middle East is not the number of dead – more are killed by Isis in Baghdad every month – but the diversity of those carrying them out. Three weeks ago, the killing of 44 people — mostly policemen — outside a football stadium in Istanbul was claimed by the Kurdistan Freedom Falcons (TAK), allegedly an arm of the Kurdistan Workers Party (PKK). The assassination of the Russian ambassador to Turkey in Ankara on 19 December was blamed by President Recep Tayyip Erdogan on a third group, the followers of Feithullah Gulen, who are held responsible for the failed military coup on 15 July.