Craig Silverman and Lawrence Alexander report for BuzzFeed: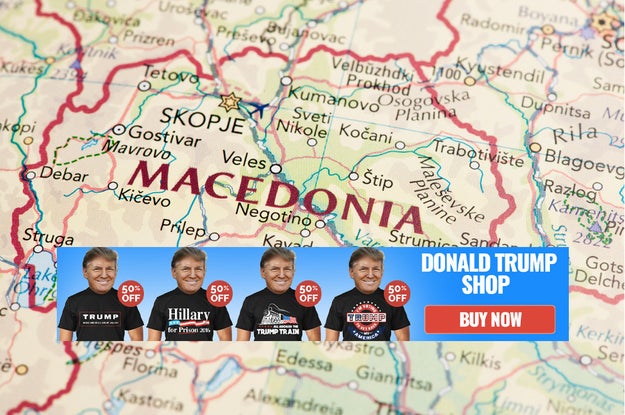 […] Over the past year, the Macedonian town of Veles (population 45,000) has experienced a digital gold rush as locals launched at least 140 US politics websites. These sites have American-sounding domain names such as WorldPoliticus.com, TrumpVision365.com, USConservativeToday.com, DonaldTrumpNews.co, and USADailyPolitics.com. They almost all publish aggressively pro-Trump content aimed at conservatives and Trump supporters in the US.
The young Macedonians who run these sites say they don't care about Donald Trump. They are responding to straightforward economic incentives: As Facebook regularly reveals in earnings reports, a US Facebook user is worth about four times a user outside the US. The fraction-of-a-penny-per-click of US display advertising — a declining market for American publishers — goes a long way in Veles. Several teens and young men who run these sites told BuzzFeed News that they learned the best way to generate traffic is to get their politics stories to spread on Facebook — and the best way to generate shares on Facebook is to publish sensationalist and often false content that caters to Trump supporters.
As a result, this strange hub of pro-Trump sites in the former Yugoslav Republic of Macedonia is now playing a significant role in propagating the kind of false and misleading content that was identified in a recent BuzzFeed News analysis of hyperpartisan Facebook pages. These sites open a window into the economic incentives behind producing misinformation specifically for the wealthiest advertising markets and specifically for Facebook, the world's largest social network, as well as within online advertising networks such as Google AdSense.