Lizzie Dearden reports for The Independent: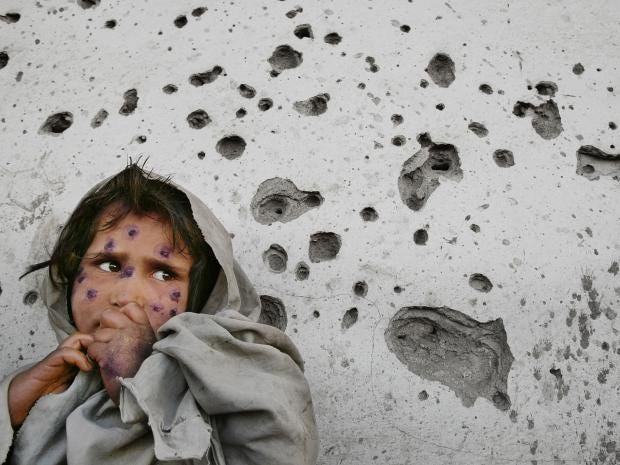 Fifteen years after US-led forces invaded Afghanistan in the hunt for Osama bin Laden, the country remains at war.
More than 5,000 civilians have been killed and injured this year alone as Isis and al-Qaeda compete with the Taliban in a bloody insurgency against the Afghan government and "invader" forces.
The UK has lost almost 500 troops in the conflict, which it entered alongside 17 other countries in the wake of the September 11 attacks, with the stated aim of bringing down terror groups, driving out the Taliban, quashing the drug trade and furthering democracy and development.
But the extremists remain, opium production has increased to one of the highest levels ever recorded and 2.7 million refugees have fled, becoming the largest nationality – behind Syria – making desperate sea journeys to Europe this year.
Paula Bronstein, an award-winning American photographer, has recorded the evolution of the war through her lens, arriving as the Taliban was driven out of its last city stronghold.