Patrick Cockburn reports for The Independent: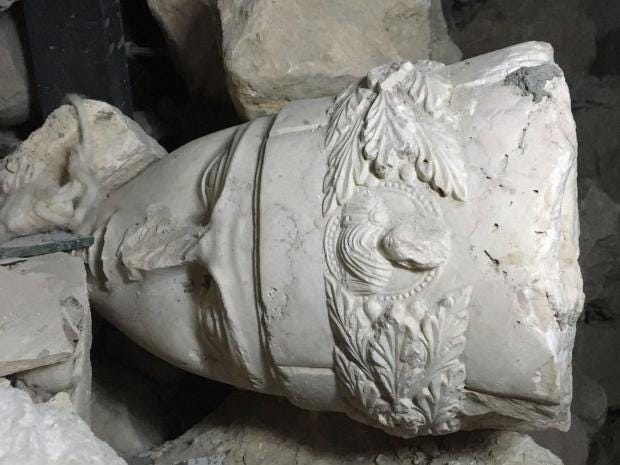 In the National Museum of Damascus are antique books of black magic or witchcraft listing curses and spells designed to dumbfound or destroy whatever enemy is targeted by the user. Alongside these tattered works lie a bible made out of copper, religious works from the Crusader period and, elsewhere in the museum, a striking stone statue of a falcon.
These look like impressive survivals from Syria's past, but in reality all are fakes confiscated from smugglers on their way out of the country for sale to foreign customers and dealers. Expertly manufactured in workshops in Damascus and Aleppo or elsewhere in Syria, these fraudulent antiquities are flooding a market full of unwary or unscrupulous buyers who find it easy to believe that great masterpieces are being daily looted in Syria in the midst of the chaos and war. "It started happening in 2015," says Dr Maamoun AbdulKarim, the general director of antiquities and museums in Damascus. "The looters had attacked all the ancient sites in 2013-14, but they did not find as much as they wanted, so they switched to making fakes."
There is a strong tradition of craftsmanship in Syria and, in addition, though Dr AbdulKarim does not say so, many unemployed archaeologists and antiquarians are prepared to give expert advice to fakers. The results are often magnificently convincing and come from both government and rebel held areas. In rebel-controlled Idlib province the speciality is making Roman and Greek mosaics, which may be then reburied in ancient sites to reinforce belief in their authenticity and so the buyer can be shown persuasive film of them being excavated.