Kathryn Snowden reports for The Huffington Post: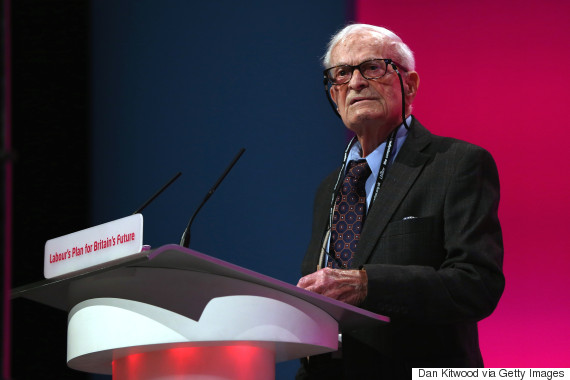 […] Harry Leslie Smith, a former RAF serviceman, does not wear a red poppy. He announced in 2013 that he would no longer allow his "obligation as a veteran" to be manipulated by governments to promote present-day wars.
Speaking to the Huffington Post UK, Mr Smith said: "Unfortunately, since we fell into the quagmire of the Iraq war and the ubiquitous war on terror, Armistice Day and the wearing of the poppy have been not only politicised but also commercialised.
"It is now almost a month long dirge of patriotism without context and without understanding the true cost of war."
But the Royal British Legion maintains that the red poppy raises funds for veterans and their families and is "non-political and does not depict or support war".