Trevor Timm writes for The Guardian:
'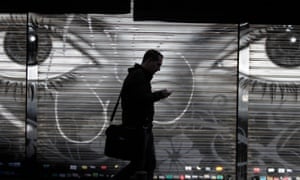 In less than 60 days, Congress – whether they like it or not – will be forced to decide if the NSA's most notorious mass surveillance program lives or dies. And today, over 30 civil liberties organizations launched a nationwide call-in campaign urging them to kill it.
Despite doing almost everything in their power to avoid voting for substantive NSA reform, Congress now has no choice: On 1 June, one of the most controversial parts of the Patriot Act – known as Section 215 – will expire unless both houses of Congress affirmatively vote for it to be reauthorized.
Section 215 of the Patriot Act was the subject of the very first Snowden story, when the Guardian reported that the US government had reinterpreted the law in complete secrecy, allowing the NSA to vacuum up every single American's telephone records – who they called, who called them, when, and for how long – regardless of whether they had been accused of a crime or not. (The NSA's warped interpretation of Section 215 was also the subject of John Oliver's entire show on Sunday night. It is a must-watch.)'