Spencer Ackerman writes for The Guardian: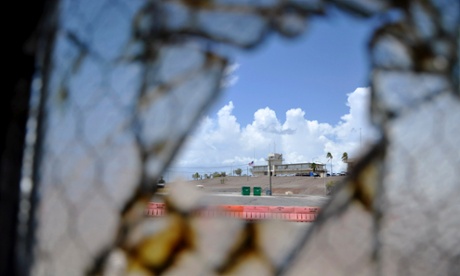 The US government's troubled military trials of terrorism suspects were dealt another blow on Monday when proceedings were halted after an allegation surfaced that the Federal Bureau of Investigation turned a member of a 9/11 defendant's defense team into a secret informant. Judge James Pohl, the army colonel overseeing the controversial military commission at Guantánamo, gaveled a hearing out of session after barely 30 minutes on Monday morning, following the revelation of a motion filed by the defense stipulating that the FBI approached an unidentified member of the team during the course of an investigation into how a manifesto by accused 9/11 architect Khalid Shaikh Mohammed found its way to the media.
Defense attorneys argued the government plunged them into a potential conflict of interest, as they would need to potentially defend themselves against a leak investigation, risking their ability to put their clients' legal needs ahead of their own. They implored Pohl to investigate, and if necessary, assign their clients with new independent counsel to advise the defendants about the existence and implications of conflict of interest. That could be a lengthy process – potentially the next delay for a proceeding that has yet to get out of the pretrial stage nearly two years after the latest incarnation of the 9/11 military trials began.