John LaForge writes for CounterPunch: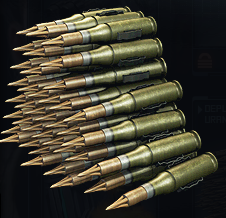 'On October 31, a new United Nations General Assembly First Committee resolution on depleted uranium (DU) weapons passed overwhelmingly. There were 143 states in favor, four against, and 26 abstentions. The measure calls for UN member states to provide assistance to countries contaminated by the weapons. The resolution also notes the need for health and environmental research on depleted uranium weapons in conflict situations.
This fifth UN resolution on the subject was fiercely opposed by four depleted uranium-shooting countries — Britain, the United States, France and Israel — who cast the only votes in opposition. The 26 states that abstained reportedly sought to avoid souring lucrative trade relationships with the four major shooters.
Uranium-238 — so-called "depleted" uranium — is waste material left in huge quantities by the nuclear weapons complex. It's used in large caliber armor-piercing munitions and in armor plate on tanks. Toxic, radioactive dust and debris is dispersed when DU shells burn through targets, and its metallic fumes and dust poison water, soil and the food chain. DU has been linked to deadly health effects like Gulf War Syndrome among U.S. and allied troops, and birth abnormalities among populations in bombed areas. DU waste has caused radioactive contamination of large parts of Iraq, Bosnia, Kosovo and perhaps Afghanistan.'