Patrick Cockburn writes for The Independent: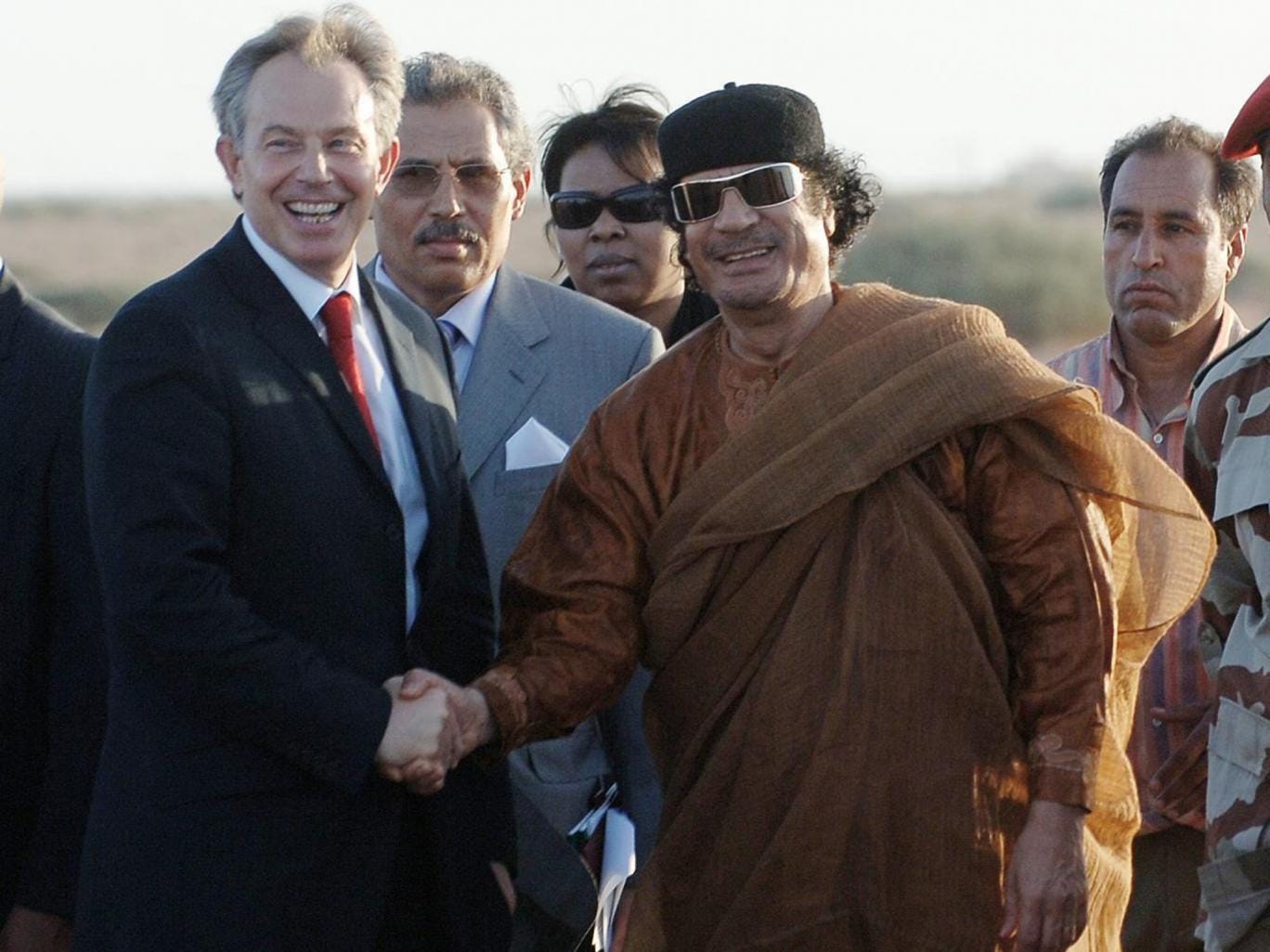 The Libyan uprising always contained more extreme Islamists than portrayed by its supporters inside and outside Libya. There is a measure of truth in Muammar Gaddafi's claim to Tony Blair that the jihadis had "managed to set up local stations and in Benghazi have spread the thoughts and ideas of al Qaeda."
His claims sound particularly prophetic since the transcript of the Blair-Gaddafi phone conversations are published on the same day that a suicide bomber driving a truck packed with explosives killed an estimated 65 people at a Libyan police academy. The attack is likely to be the work of the Libyan branch of Isis which today controls Sirte, Gaddafi's home region and last stronghold, and has been battling over the last week to take over Libya's main oil ports.
But it is also true that protests which began in Libya on 15 February and turned into a general uprising had wide popular support among Libyans. By the time of the phone call, protesters had seized Benghazi, Misurata and many other cities and towns while part of the regular armed forces had defected to the opposition.
Gaddafi's repeated claim to Mr Blair that there was nothing happening in much of the country shows that he was either eager to downplay the swift spread of the rebellion or he did not know what was going on. The latter seems the most likely explanation, given Gaddafi's repeated invitations to Mr Blair, who was in Kuwait, to come to Tripoli and his belief that once foreign journalists arrived they would see for themselves that accounts of violence had been exaggerated. "Send reporters and politicians," the Libyan leader says. "Talk to them [protesters] directly; see what kind of people they are and their connections to AQ [Al-Qaeda]."