Editor's Note: Essentially, the U.S. has launched over 1000 air strikes, some of which have missed their intended targets by nearly 100 miles. Also, the Islamic State controls pretty much the same territory it did before the U.S. intervention, give or take a border village here and there. At least the weapons companies are happy.
Nancy A. Youssef reports for McClatchy: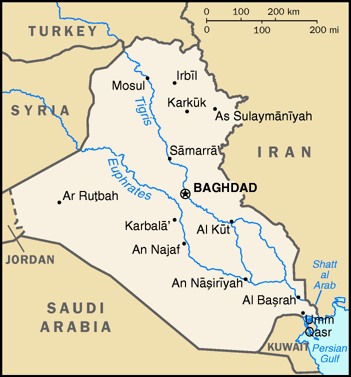 'The American war against the Islamic State has become the most opaque conflict the United States has undertaken in more than two decades, a fight that's so underreported that U.S. officials and their critics can make claims about progress, or lack thereof, with no definitive data available to refute or bolster their positions.
The result is that it's unclear what impact more than 1,000 airstrikes on Iraq and Syria have had during the past four months. That confusion was on display at a House Foreign Affairs Committee hearing earlier this week, where the topic – "Countering ISIS: Are We Making Progress?" – proved to be a question without an answer.
"Although the administration notes that 60-plus countries having joined the anti-ISIS campaign, some key partners continue to perceive the administration's strategy as misguided," Rep. Ed Royce, R-Calif., the committee's chairman, said in his opening statement at the hearing, using a common acronym for the Islamic State. "Meanwhile, there are grave security consequences to allowing ISIS to control a territory of the size of western Iraq and eastern Syria."
The dearth of information by which to judge the conflict is one of the difficulties for those trying to track progress in it. The U.S. military, which started out announcing every air mission almost as soon as it ended, now publishes roundups of airstrikes three times a week. Those releases often don't specify which strikes happened on what days or even whether a targeted site was successfully hit. McClatchy has discovered that in some cases, the location given for bombings has been inaccurate by nearly 100 miles.'