Patrick Cockburn writes for CounterPunch: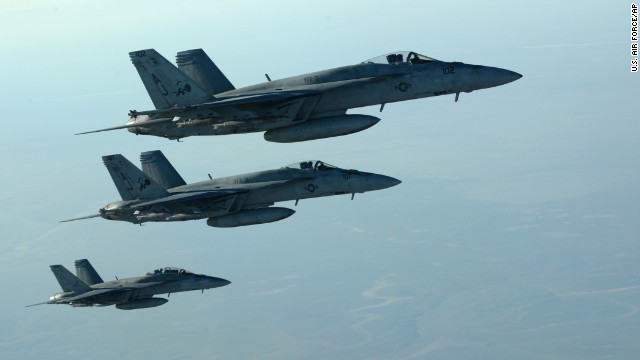 'The US plan to weaken and ultimately destroy Isis has several political and military weaknesses undermining its long-term success. Air campaigns not supported by ground forces can damage the other side but they do not win wars on their own. Isis has already faced bombardment by US planes in Iraq since 8 August, but it is still fighting the Iraqi army around Baghdad.
Some of the weaknesses of the air war are already apparent since Isis had evacuated its leaders, fighters and heavy equipment from buildings that were targeted. Its fighters avoid large gatherings and mix with the civilian population. The shock effect of being bombed will be the less because the Syrian air force has long been bombing rebel-held cities and towns.
Isis expertise is in guerrilla warfare and it is only recently that it has used columns of vehicles packed with gunmen and heavy infantry weapons. Air superiority over the fruit groves of Diyala province or the palm trees of northern Hilla is difficult to use effectively. Of course, in Syria and Iraq there are ground troops capable of taking advantage of the air strikes, but they mostly belong to armies and militias with whom the US is not meant to be co-operating.'