Howard Swains reports for The Guardian: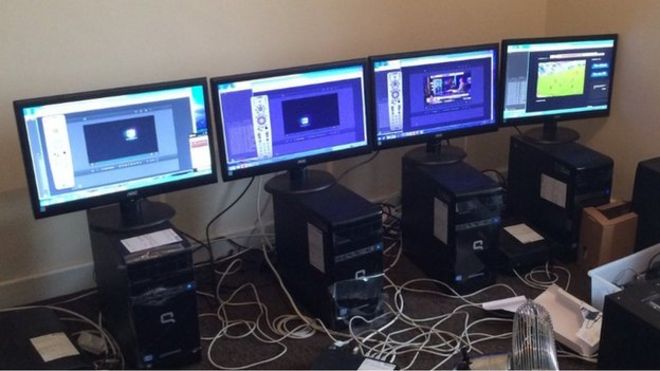 […] On any game day in any sports league across the world, thousands of people do precisely what I have flown to Scandinavia to witness, and broadcast untold numbers of sporting events online. Meanwhile, in living rooms across the world, people are watching more live sport than ever, whether or not they have paid for it. The audience of unauthorised streams is estimated in the millions. As Sunday's Community Shield heralds the start of another Premier League season, it's a safe bet that more people than ever will be watching it illicitly. And as the idealists who first took on football's behemoths find themselves increasingly hijacked by commercial operations with their eye on a quick buck, football's black market will grow.
On 1 January, a site named Wiziwig – by far the most popular aggregation platform through which users could access thousands of streams – closed under the threat of legal action in Spain, where it was based. But other sites quickly stepped in to fill its role. Moreover, a senior Wiziwig moderator told me that they have no intention of remaining in the wilderness.
"All the Wiziwig moderators are still dedicated to our mission of a free and open internet, with free-to-air-programming for all," the moderator said. He spoke on condition of anonymity – no one associated with Wiziwig has agreed to a mainstream press interview before – and used the language of the renegade that is familiar among internet libertarians: "All we have done and will do in the future is for sports fans anywhere in the world."
The contention is that broadcasters are holding sport fans to ransom, and it means that this season, football stadiums will again host more than just the on-pitch duels between the nation's top teams. The Premier League, among numerous other sports organisations the world over, will once again be forced to war against the online streamers. But if recent history offers much indication, they can hope to secure a score draw at best.