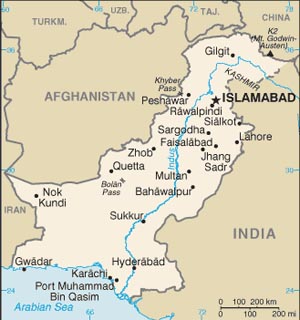 The provincial government in Pakistan's northwest state of Khyber Pakhtunkhwa has said it has ended a more than three-month blockade of a NATO supply route to Afghanistan over contentious US drone strikes in the country, citing change in policy, Aljazeera reported. Until Thursday, the Tehreek-e-Insaf party, led by cricketer turned politician Imran Khan, had been blocking the route to pressure Washington to end drone attacks targeting armed groups in the region bordering Afghanistan. Khan himself has led these protests and has been a vocal critic of drone attacks in Pakistan.
In a statement, Khan's party said it ended the protest after seeing a change in the US drone policy. Their decision also comes days after a Pakistani court ordered authorities to end the blockade of transit goods into landlocked Afghanistan. The party's top leadership also "felt that the pressure of the blockade had already resulted in a shift in the Obama administration's drone policy and as a result drones had been stopped for the present", the statement read. It also said it ended the protest to respect the court order.
Party official Fiaz Ahmad Khalil said the blockade lasted 97 days. "We are happy that the American government has stopped drone attacks, and we are also positively responding by ending our protest," Khalil said. Khan's party launched the blockade after a US drone strike in November killed Hakimullah Mehsud, the leader of the Pakistani Taliban.