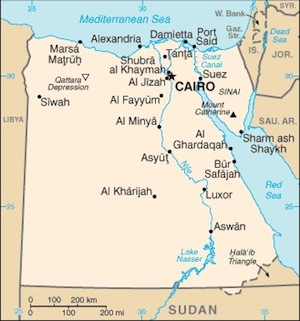 Egypt's new prime minister said on Tuesday he would seek to eradicate militant violence that has increased since the overthrow of Islamist President Mohamed Morsi, hoping improved security will lead to economic recovery. Speaking after his appointment by Adly Mansour, Ibrahim Mahlab, the army-appointed president since Morsi's removal in July, said he hoped to form his government within three or four days.
"We will work together to restore security and safety to Egypt and crush terrorism in all corners of the country," said Mahlab, formerly the housing minister, expressing hope for a recovery in the crucial tourism sector. "Security and stability in the entire country and crushing terrorism will pave the way for investment."
Mahlab's appointment followed the surprise resignation of prime minister Hazem el-Beblawi's government on Monday. Bombings and shootings by militant Islamist groups have become commonplace since the army deposed Morsi after mass protests against his rule.