Ahdaf Soueif, an Egyptian novelist and political commentator, writes for The Guardian: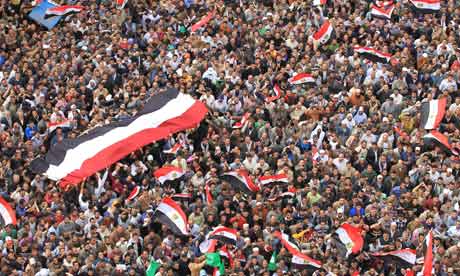 'Since 30 June 2013, some 40,000 people have been arrested and 16,000 of them remain in prison. The majority probably belong to the now outlawed Muslim Brotherhood, of whom some will have committed acts of violence; most will not. The rest, maybe 8,000 or 9,000, are split between revolutionary activists and bystanders caught up in police dragnets and used to make up required figures.
The state is commandeering every resource to establish control over the country. And even establishments that had their own intifadas during Mubarak's time – for example, the judiciary, the universities, the media – have scampered into the fold. It's not quite that they're toeing the government line, but more that they have identified their own interests with "stability" and against "revolutionary change".
A shocking manifestation of this confluence of interests is how judges and prosecutors work seamlessly with the ministry of the interior. Police drag people into custody, prosecution charges them from a now famous menu of "destructive" activities, judges decree their imprisonment on remand, postpone their trials month after month and then pass ridiculous and patently unjust sentences.
Most of the political prisoners are young. An estimated 1,000 minors, for example, across nine governorates, are in prison. And an estimated 2,000 students. Every case has its individuality, its absurdity, its heartbreak. Together, it adds up to a war on the young.'