Anders Sandberg of the Future of Humanity Institute writes for The Conversation: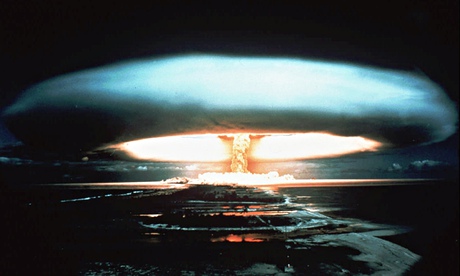 'In the daily hubbub of current "crises" facing humanity, we forget about the many generations we hope are yet to come. Not those who will live 200 years from now, but 1,000 or 10,000 years from now. I use the word "hope" because we face risks, called existential risks, that threaten to wipe out humanity. These risks are not just for big disasters, but for the disasters that could end history.
These risks remain understudied. There is a sense of powerlessness and fatalism about them. People have been talking apocalypses for millennia, but few have tried to prevent them. Humans are also bad at doing anything about problems that have not occurred yet (partially because of the availability heuristic – the tendency to overestimate the probability of events we know examples of, and underestimate events we cannot readily recall).
If humanity becomes extinct, at the very least the loss is equivalent to the loss of all living individuals and the frustration of their goals. But the loss would probably be far greater than that. Human extinction means the loss of meaning generated by past generations, the lives of all future generations (and there could be an astronomical number of future lives) and all the value they might have been able to create. If consciousness or intelligence are lost, it might mean that value itself becomes absent from the universe. This is a huge moral reason to work hard to prevent existential threats from becoming reality. And we must not fail even once in this pursuit.
With that in mind, I have selected what I consider the five biggest threats to humanity's existence. But there are caveats that must be kept in mind, for this list is not final.'