Tom Dart and Lauren Gambino report for The Guardian: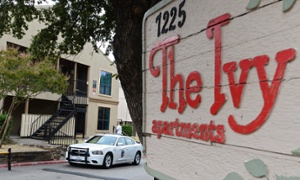 'Four members of a household with whom the US Ebola patient had been staying were confined to their Dallas apartment under armed guard on Thursday as authorities faced tough questions over a series of mis-steps in their handling of the case.
Towels and sweat-ridden bedclothes remained for two days in the Dallas apartment where an undiagnosed Ebola sufferer – Liberian citizen Thomas Eric Duncan – was staying because health officials in Texas struggled to find a waste management company willing to accept them.
It came as a freelance cameraman working for NBC in Liberia became the fifth American to contract Ebola. He will be flown home for treatment, NBC said on Thursday.
A company with experience of dealing with medical waste was finally due to clean the apartment on Thursday afternoon, but only after the patient's girlfriend told CNN that the materials had not been disposed of.'