Andrew Gavin Marshall writes in part four of his series examining the Bilderberg Group: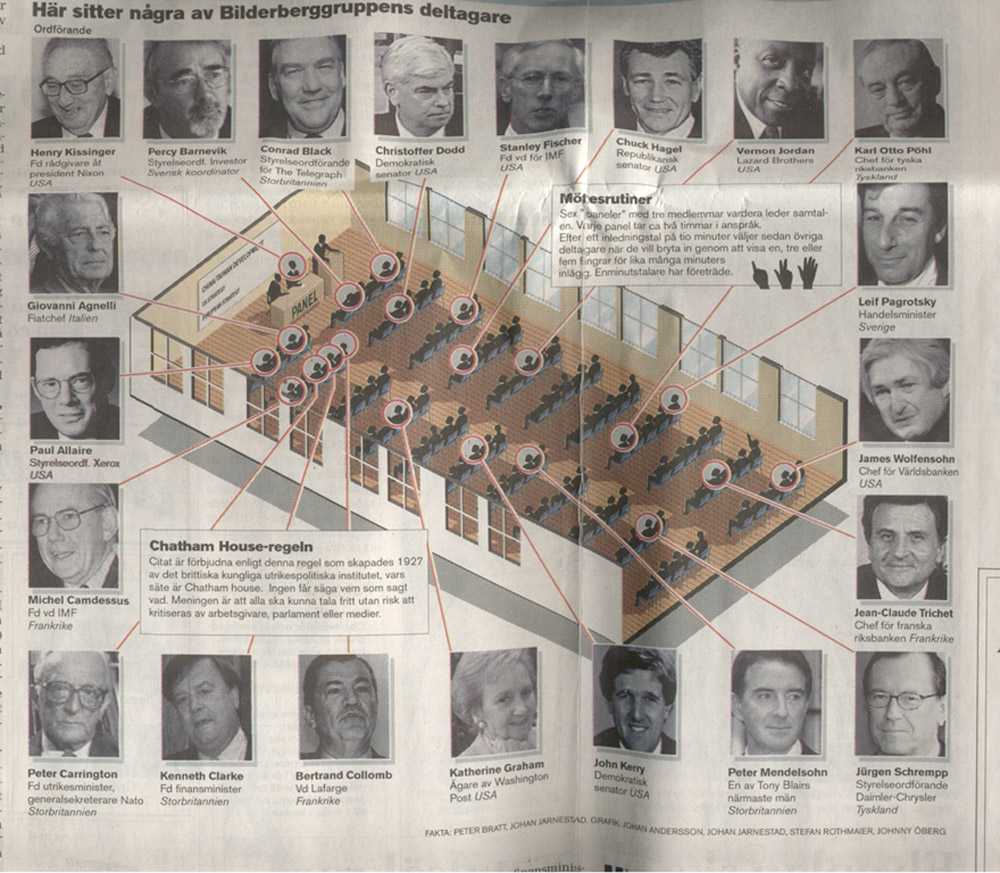 'In the previous Bilderberg article, I wrote that financial markets were "a type of global parasite with unprecedented power capable of determining the fate of nations and peoples." In truth, the "super-entity" known as financial market power functions like a cartel, or an organized criminal network: a Mafia. This installment examines some of the members of the global financial mafia who are present at Bilderberg meetings and thus are given unparalleled access to political leaders behind closed doors.
At Bilderberg meetings, participants frequently include leading officials and advisers to banks like JPMorgan Chase, Goldman Sachs, Barclays, Deutsche Bank, HSBC and AXA, among others. The participation of leaders and advisers to these and other large financial institutions provides world leaders with direct, "private" access to some of the leading voices at the core of global financial markets. The interests and actions of financial markets can thus be articulated to the leaders of powerful political, media, military, intelligence and technocratic institutions. The "invisible hand" may voice where and when it might smack.
Through Bilderberg, leaders in financial markets are given an inside look at, and access to, those who shape and wield foreign and economic policy in the world's most powerful nations. Their interests become a part of that process, just as geopolitical interests are integrated into the actions of financial markets. While financial markets command no armies, they determine the flow and functions of money upon which all armies are dependent, and to which nations are obedient. Bilderberg brings these institutions and individuals together for an off-the-record, private chat about global affairs and policy.'