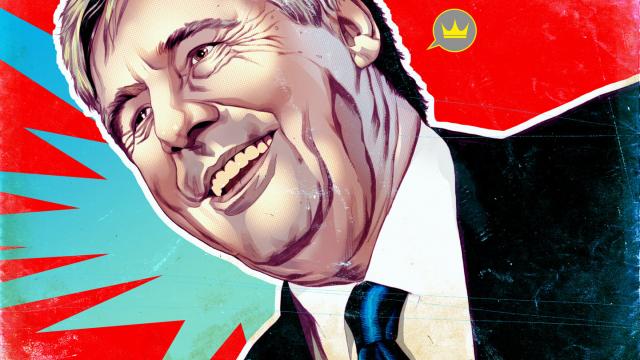 From Andrew Gavin Marshall:
Josef Ackermann served as CEO of Deutsche Bank from 2002 to 2012, and over the same period served as Chairman of the IIF. Ackermann was also, and still remains, a member of the Steering Committee of the Bilderberg Group and continues to serve on the IIF's Group of Trustees, a board which includes a number of prominent central bankers including Christian Noyer, the Governor of the Bank of France and Chairman of the Bank for International Settlements (BIS); Jamie Caruana, the General Manager of the BIS; and Jean-Claude Trichet, who was the president of the European Central Bank from 2003 to 2011.
During the early stages of the financial crisis, Ackermann served as an "unofficial adviser" to German Chancellor Angela Merkel and her then-Finance Minister Peer Steinbrueck. In December of 2009, Ackermann was speaking at a summit in Berlin attended by Chancellor Merkel and several other German cabinet ministers, corporate CEOs and others, where he explained that while the financial crisis had largely been "abated," many "time bombs" remained — in particular, Greece, which he referred to as the "problem child" of Europe. Ackermann blamed the debt crisis on people having "lived beyond their means for years, if not decades," warning that pensions and health care systems would "compound the problem" in the future.
The Financial Times has referred to Ackermann as a "reluctant power broker" who "has the ear of Angela Merkel, Europe's most powerful politician." Ackermann not only became one of the most influential bankers in the world, but a major political figure as well. As he himself explained: "Financial markets now are very political – political considerations have to play an important role." In 2011, Ackermann warned that in terms of Europe's crisis, "I don't see a quick economic recovery, so we will have a longer time of somewhat lower growth – certainly three to five years."
In October of 2011, Ackermann delivered a speech in which he said that Europe had "now entered a period of deleveraging" which "will inevitably entail a long period of austerity as governments, households and firms raise their savings." At an economic forum in December of 2011, Josef Ackermann stated that Europe had to get its debt under control, "even at the cost of national sovereignty," suggesting that neither "the pressure of financial markets" nor austerity measures "threaten democracy." The real threat to democracy, according to Ackermann, was the "excessive debt" of European states.