Rupert Wingfield-Hayes reports for BBC News:
'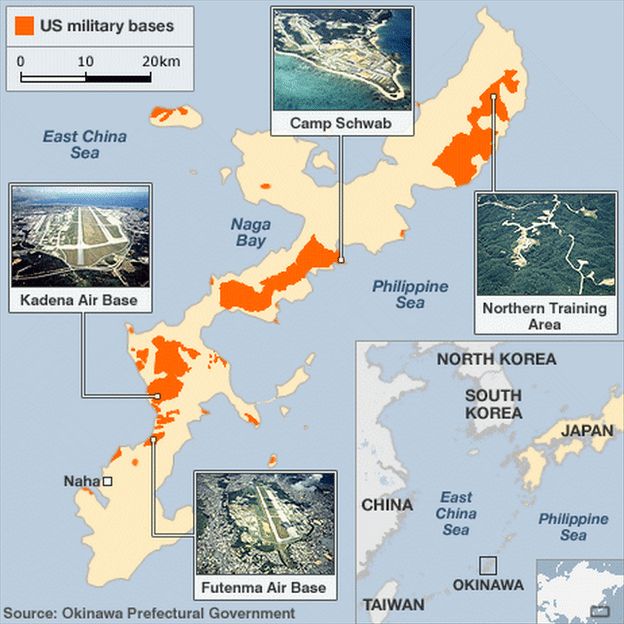 […] Okinawa makes up just 0.6% of Japan's land mass but, as the locals will never tire of telling you, it hosts over 70% of the US bases in Japan.
The people of Okinawa are weary of the 70 years of "semi-occupation". They have long complained of the noise and danger from US planes and helicopters flying day and night.
Most of all they complain of the young men of the US Marine Corps, who are seen as drunken, violent and a threat to Okinawan women.
In fact the statistics speak otherwise – the incidence of rape, murder and other crimes by American personnel in Okinawa is low.
But a small number of horrific cases have done huge harm – in particular the 1995 gang rape of a 13-year-old Okinawan schoolgirl by four US Marines changed attitudes here dramatically.
It's a big reason why the US government wants to move Futenma, the largest Marine base in Okinawa, out of the densely populated south of the island to a remote spot 60km away.'