Amelia Gentleman recently interviewed Pussy Riot's Nadya Tolokonnikova for The Guardian which contains some interesting insights into the West's early attempts to attach themselves to the group: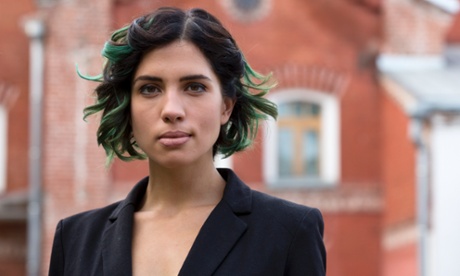 'It is an oddly abstract volume [Comradely Greetings, a book of correspondence between Nadya and radical philosopher Slavoj Žižek], constrained at times by the presence of a censor, stripped of detail about prison life, and concerned with serious theoretical analysis of Tolokonnikova's protest work. The two discuss how peculiar it was that Pussy Riot found such instant support in the west, given that Pussy Rioters have voiced concerns about global capitalism alongside their criticism of Putin. "All hearts were beating for you as long as you were perceived as just another version of the liberal democratic protest against the authoritarian state. The moment it became clear that you rejected global capitalism, reporting on Pussy Riot became much more ambiguous," Žižek writes.
Tolokonnikova does not want to talk much about the letters; she wrote them 18 months ago, and says she has largely forgotten what was in them, but she says she is grateful for the support she has received from the west, from Madonna to Hillary Clinton. It doesn't really matter if their reasons for opposing Putin differ, she says. "I feel very positive about how Madonna helps us, and people like her," says Tolokonnikova, who was recently criticised by other members of the Pussy Riot collective for appearing on stage with Madonna (their appearance was "highly contradictory to the principles of Pussy Riot", since "we only stage illegal performances in unexpected places"). "Our position is that when Katy Perry sends us good wishes, that's great. Maybe she doesn't know anything about human rights, or maybe she does – there's no reason to think that inside a nice-looking girl is an idiot," she adds.
Tolokonnikova met Clinton for barely a second, but had they had a proper chance to talk, she would have set out her belief that the US has to take some responsibility for Putin's behaviour internationally, and that it needs to rein in "its aggressive foreign policy". "It's bad in itself. But it's also bad for us in Russia, because every time Putin makes an intervention in foreign affairs, he points to US behaviour over the past decade," she says.'