Alexander Reid Ross writes for CounterPunch: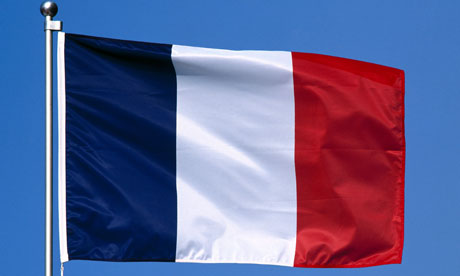 'After just two years in power, French Socialist François Hollande has become one of the least popular leaders in Europe. He has taken much of the blame for chipping away at France's social wage and for the rise of the radical right wing. Rather than listening to his economy minister Arnaud Montebourg's recap of Paul Krugman's critique of "absurd" fiscal cuts, Hollande has accepted the resignation of Prime Minister Emanuel Valls, dissolved his entire government, and ordered Valls to form a new cabinet. The question is not only whether Hollande can still call himself a socialist, but whether the French Fifth Republic can hold on.
The immediate response is that this is just a shakeup, typical of the rebellious style of French political life. But what if there is something much deeper at play? When the Fourth Republic fell in 1958, it was due to the coming dissolution of France's colonial empire, beginning with Algeria. The French army swept through the backdoors of the French Republic, and in a rapid coup d'etat, overthrew the republican system, reinstating Charles de Gaulle as leader.
Although de Gaulle allowed the government to return to a quasi-democratic process, Gaullism has remained a hard kernel in French politics, emerging powerfully in the 1970s and again for 17 years through the Party for a Popular Movement's big hitters, Jacques Chirac and Nicholas Sarkozy, after a window of Socialist governance by François Mitterand in the 1980s. The chief reason for the recent shakeup in the French government is not only Montebourg's claims that financial matters have been mishandled, but his insistence on comparing Hollande unfavorable to Margaret Thatcher and to de Gaulle, himself!'