Pepe Escobar writes for the Asia Times:
'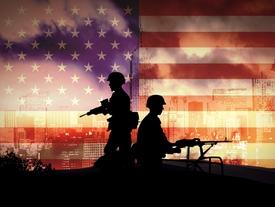 A new scathing report by the Nobel prize-winning Physicians for Social Responsibility has revealed that more than 1.3 million people were killed only during the first ten years of the Global War on Terror (GWOT) in Iraq, Afghanistan and Pakistan alone. What was formerly known as GWOT — or, in Dubya-speak, "war on terra" — was Orwellianized by the Obama administration into "Overseas Contingency Operations" (OCO).
Crucially, the report does not even cover OCO's trail in Libya, Syria, Somalia and Yemen (one war "won" by NATO/AFRICOM; one ongoing civil war; and two targets of Obama's nefarious "kill list".) Moreover, the figures on AfPak and Iraq are far from being the latest. And the total estimate of lethal casualties is considered "conservative".
The record shows that this OCO killing machine ran amok for almost 15 years against whole swathes of the planet — not to mention burning trillions of dollars in U.S. taxpayer funds — and had absolutely zero effect in containing terrorism. Rather the contrary; Asia Times readers are aware of how I've defined GWOT as the gift that keeps on giving.
And it all started way before 9/11 — and the official Dubya enshrinement of GWOT.'